IT that works for you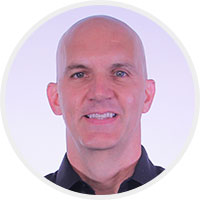 geoIM is a complete technology solution provider. We are 100% committed to making sure business owners have the most reliable and professional IT service in Fayetteville NC. Our team of talented IT professionals can solve your IT nightmares once and for all.
Here's why so many businesses depend on geoIM for complete IT services and support:
NO WORRIES - We monitor your network 24/7, so you can worry about your business and not your computer systems.  That means peace of mind for you – knowing your data is backed up, knowing your computers don't have viruses, knowing knowledgeable and courteous help is only moments away when you have IT issues.
NO WAITING - A real person answers our phones so we can fix your issue ASAP!  When you send out a call for help, we handle your issue quickly.  We know you need your business to run smoothly and efficiently.
NO RISK - No long-term contracts. Not happy, 60-day money back guarantee (but you won't take us up on this)!  Quite simply, if you are not happy with our work, you can cancel your service contract anytime.  You never have to worry about being tied to a firm you don't want.  We keep our clients by providing incredible services and support - you won't want to leave.
NO ATTITUDE - You're the boss, we work for you!  Our staff communicate in a user-friendly way that is supportive and helpful.  We know you're smart and we won't bog you down with tech talk.  We will explain things to you in a way normal people understand.  Part of the reason we don't require long term contracts is because we are "in this" WITH you.  We succeed only if you succeed.
NO HASSLES - We want to simplify your job, so we handle all aspects of your network - including hardware and software installations and purchases, vendor relationships for your internet and phones, printer/copier setup, and any other technology that touches your network. We focus on your IT so you can focus on your business.
NO DUDS - According to Webster, a dud is "a thing that fails to work properly or is otherwise unsatisfactory or worthless".  Our staff is well-trained and highly effective – no duds here.
Our custom service packages deliver what you need and want without overstepping the boundaries of your budget. From cloud services to data backup, geoIM is here to team up with you and your company for expert support.