Working With geoIM Enables our Company to Grow

We have been trusting geoIM as our IT provider since 2006.  They consistently provide services and technology that work and enable our growth.  Additionally, they always provide a personal touch that sets them apart from other companies.
We enjoy the benefits of outsourcing the technology aspect of our operation to geoIM.  If you are looking for a company to manage your computers, I encourage you to do the same.
Keith Sutton
Cumberland Trading Company
geoIM Makes Us Feel Like a Customer With a Name

We love that geoIM monitors our server and emails us with status. They surpass competing IT companies by providing a personal touch to their services — to geoIM, I am not just a number, but a customer with a name.

I recommend geoIM to everyone who wants an IT firm that is knowledgeable, reliable, and understands your company's needs.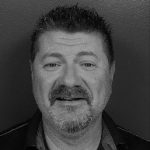 Jimmy Cass
Cumberland Trading Company
Issues are Resolved Immediately

The Allworx phone system that geoIM installed is vital to our company's success. It makes connecting with all corners of the plant and prospective customers incredibly easy. geoIM's serious focus on customer service sets them apart from IT companies we have worked with in the past. My phone calls and emails are answered promptly, and issues are resolved immediately.

geoIM comes with competent technicians and caring customer service representatives. You are making a mistake if you do not choose geoIM for all of your IT needs!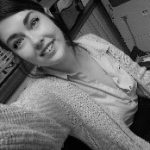 Morganne Howell
Vanguard Culinary Group Ltd
geoIM Understands the "Big Picture" for our Company

As a cloud-based business, uptime is critical. geoIM assesses what we need and implements nonstop oversight with a complete knowledge of our systems. Unlike other IT companies we have used, geoIM understands our needs in the "big picture" instead of just coming out and fixing a single problem.

To anyone on the fence about choosing geoIM as their IT company, I would ask: do you want a vendor to call or an IT partner to trust and rely on with your business?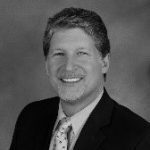 James Sherrill
RE/MAX Premier Properties
geoIM Keeps Our Business Up and Running

geoIM's Backup Assurance service saves NCIHA money and time. We had a system failure recently, but all of our important data was saved and restored because of geoIM. The same cannot be said of IT companies we have used in the past! geoIM keeps our business up and running both remotely and in person, regardless of whether or not we are in the office.

This is a great company. geoIM is honest and will make sure you get the services you need at a great price!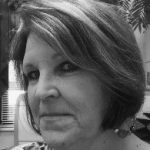 Arlene Coats
NC Indian Housing Authority
I Never Have to Think About My IT!

With geoIM, I never have to think about my IT! It all works every day, month after month. On the rare occasions that something isn't working, geoIM solves the problem immediately at a low price.

Customer service as great as geoIM's is hard to find!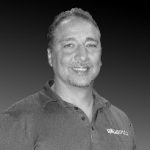 Louis Feraca
US Logoworks
geoIM is Trustworthy and Dependable

The security of having responsible and knowledgeable technical support that understands The Coffee Scene is priceless. The guys at geoIM are trustworthy and dependable.

I would recommend geoIM with the utmost confidence that the job would be executed with expertise!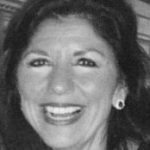 Kiki Manis
The Coffee Scene
geoIM has a "Get-It-Done" Attitude

geoIM is far more dependable and knowledgeable than other IT companies we have used in the past. They listen to Sandford Honda's specific needs with a "get-it-done" attitude.

You won't be sorry you chose geoIM! The entire company is friendly and communicates in terms a non-IT person can understand. They are the best IT company we have used!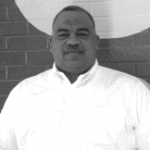 Stacey Cheek
Sanford Honda
Not a Single Negative Experience with geoIM

geoIM offers prompt assistance on areas that I would waste valuable time trying to figure out myself. Unlike IT guys I've worked with in the past, every single person at geoIM is polite, easy to understand, and easy to work with!

Lighthouse Counseling hasn't had a single negative experience with geoIM, and that speaks for itself!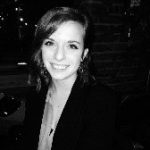 Aubrey Ray
Lighthouse Counseling
geoIM Knows My Office Needs

geoIM has been great for Cliff Brisson Lawfirm because they minimize any downtime in our office computer system. They know my system and my office needs and are able to match the two.

To anyone on the fence about choosing geoIM, know that they will assess your needs and find you the best software and hardware for the best price!
Cliff Brisson
The Law Office of Cliff Brisson, Jr.
Working with geoIM is a Partnership

Knowing that Green Biz is protected from data loss by a professional and dependable IT company has been a lifesaver. geoIM provides expert advice and recommendations, and if there is something they don't know, they research it and come back with a solution.

geoIM always meets and exceeds our IT needs. Working with them is a partnership, not just a vendor-client relationship. With IT, that's important.

Charlie Allen
Green Biz Nursery & Landscaping Inc
An "A+" for geoIM!

At SKAN Electric, we have peace of mind knowing that our information is backed up daily. geoIM always makes arrangements to accommodate us, no matter the size of the issue.

geoIM gets an "A+" rating in our office. You won't regret hiring them!

Shirley Norton
SKAN Electric, LLC
The Guys at geoIM Keep Their Promises

The biggest benefit of hiring geoIM is their reliability and dependability — they are available when needed and solve issues quickly. geoIM completes the work they promise to do! They have relieved the tech burden that Naturally Unleashed does not have the time or knowledge for.

Sheere Hill
Naturally Unleashed Pet Nutrition Center